SUP Polo Kit
---
---
SUP is an acronym that stands for "standup paddle board". A SUP uses a surf style board and a long paddle and is a cross between canoeing and surfing. Standup paddling can be done in a variety of forms such as on flat water protected lakes to easy beach paddling, to open water paddling and all the way to surfing waves.
SUP Polo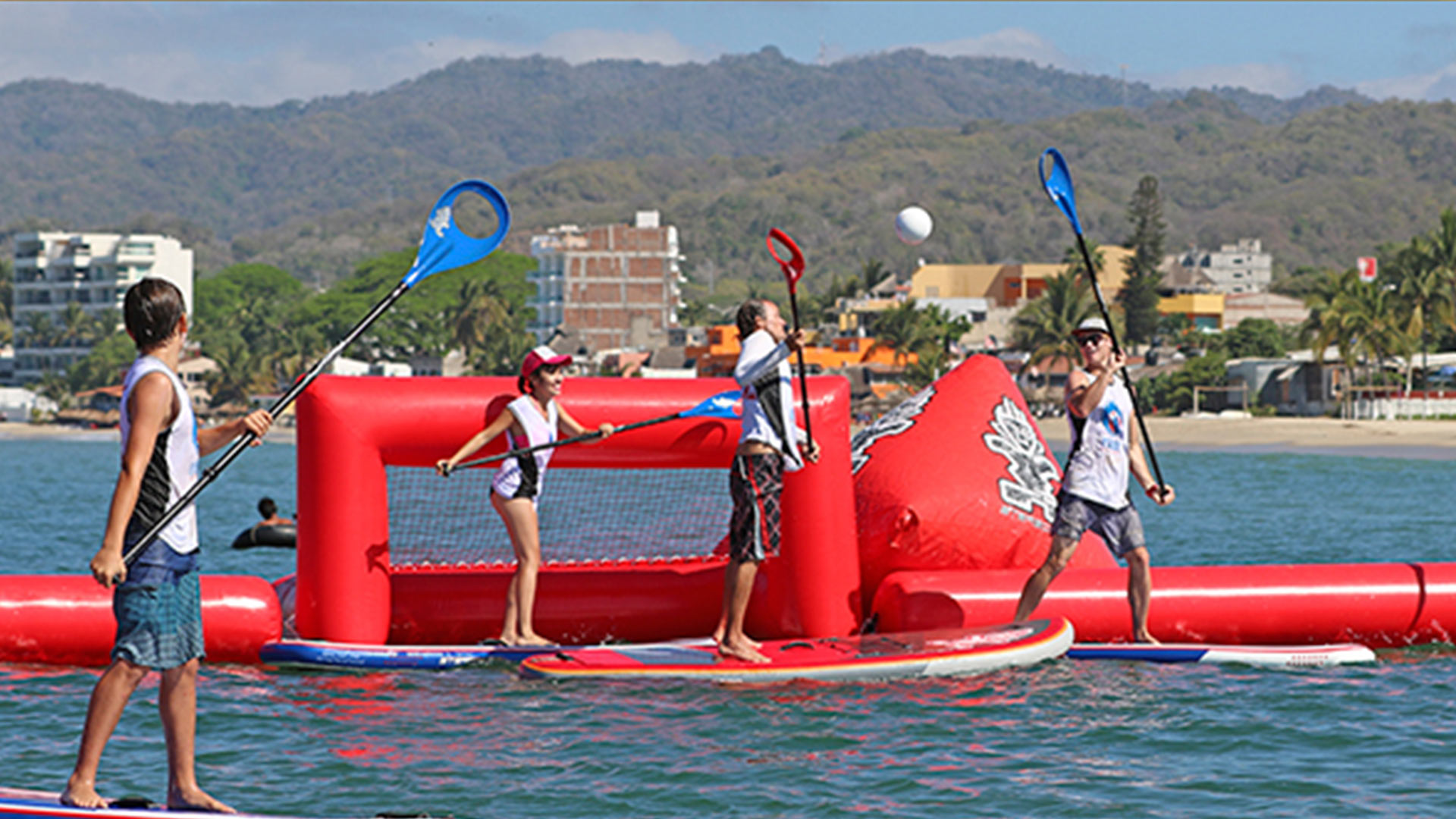 SUP Polo, is a cross between stand up paddleboarding, water polo and lacrosse played on inflatable SUP boards with paddles. It is played on a sectioned off area on flat water outdoors or you can play in a swimming pool if proper safety measures are taken into consideration.
In keeping with the current CKBC Strategic Plan, the additional offering of the SUP Polo Kit to our member organizations is a key strategic initiative to further increase participation and bolster engagement with all paddle disciplines under the umbrella of Canoe Kayak BC.
For clubs hoping to access this equipment please fill out this booking request with all the pertinent details and a CKBC staff member will be in touch with next steps. Please note, bookings will be accepted on a first come, first serve basis. The max booking duration will be 1 week at a time unless availability allows for longer.
*If you are interested in booking the SUP kit for multiple weeks, please fill out a booking request for each week you are interested in booking the kit.
For more information on the CKBC SUP Polo Kit, visit the SUP page on our
website
.
To view current bookings please click here.