SUP / SUP Polo
---
SUP is an acronym that stands for "standup paddle board". A SUP uses a surf style board and a long paddle and is a cross between canoeing and surfing. Standup paddling can be done in a variety of forms such as on flat water protected lakes to easy beach paddling, to open water paddling and all the way to surfing waves.
SUP Polo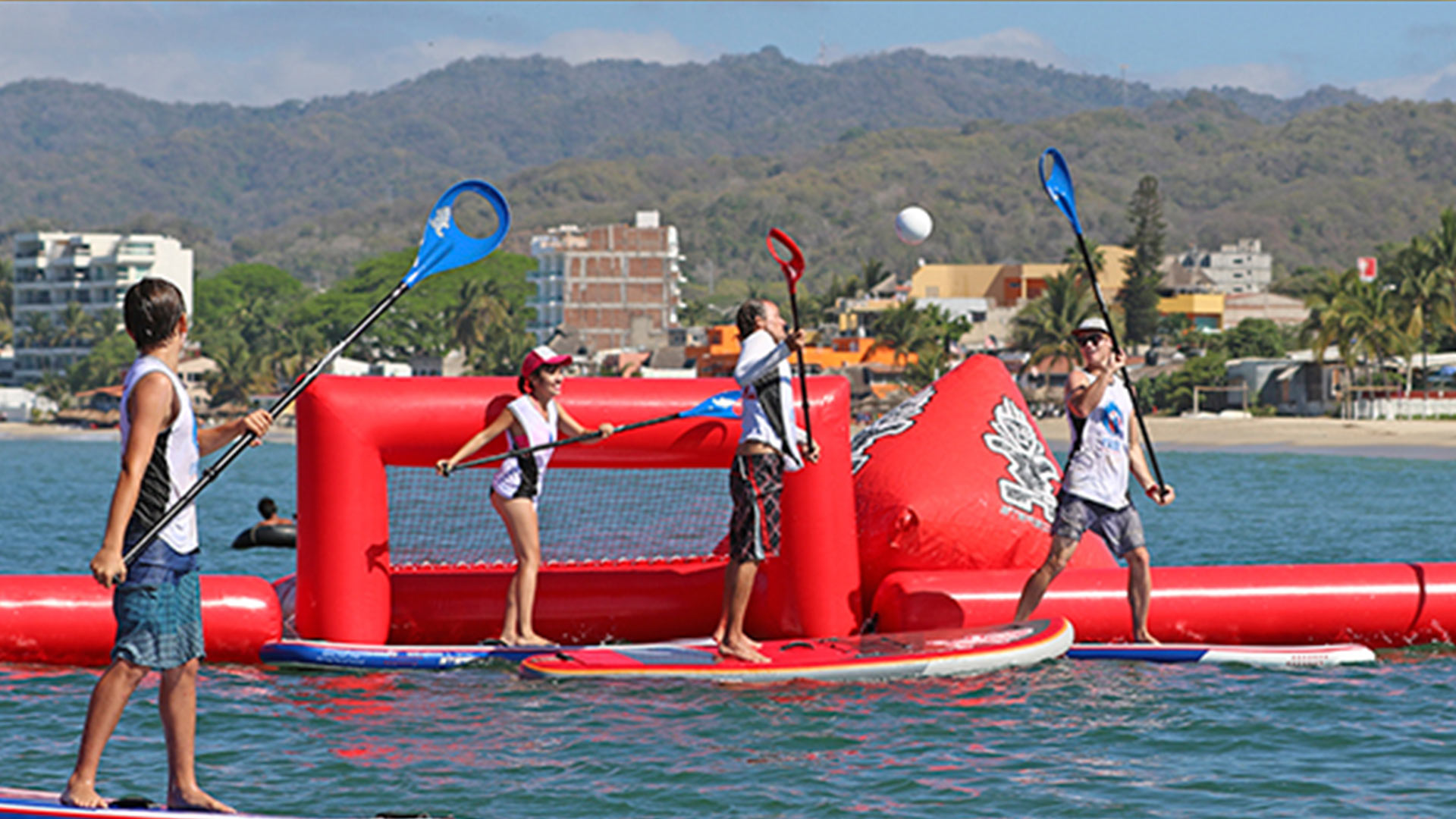 SUP Polo, is a cross between stand up paddleboarding, water polo and lacrosse played on inflatable SUP boards with paddles.
It is played on a sectioned off area on flat water outdoors or you can play in a swimming pool if proper safety measures are taken into consideration.
How to Play:
Each team has three players and each game is six minutes long so three minutes each way. The ball is played using specially designed paddles with a scoop in them and players can only use their paddles to touch the ball and try to fire it in the net. It's a short and fast, highly entertaining game as there is lots of falling in! The team who scores the most goals wins. It may only be short but it's very intensive and it's not only fun it's a very good workout.
Benefits of Being a Member:
As a benefit to being an Annual Club Member, CKBC Member Clubs can book the use of the SUP Polo Kit at no charge. Please review the booking information below.