Surf Ski
---
A surf ski is a sit-on-top kayak, designed to drain itself in case it becomes flooded with water. Additionally, the boat is easy to remount in case the paddler falls out.
They are usually made from lightweight materials like fibreglass or carbon unlike traditional kayaks. This results in boats that are easier to handle and move effortlessly through water.
Surf skis are ideal for all abilities of paddlers from novice to competitive, without the need for much variation in design, other than width. Perfect for all conditions, surf skis slice through mirror-like conditions in the morning and handle the the surfing waves that can take place in B.C. on a windy day.
---
Individual Membership Option
Individual Memberships are one year in duration, and good for one (1) year from the day of acceptance into the membership.
Definition - Individual Membership - an individual member who is accepted into the CKBC membership by joining a specific discipline, or group. A single designate from each specific Individual Membership discipline holds one vote in CKBC. The discipline or group is established by the Board of Directors each year.
The benefits of an individual membership are for those who wish to access services, programs and support from CKBC including, but not limited to, insurance coverage for race entries, coaching clinics, specialty clinics, and much more. Individual Members must abide by CKBC Bylaws, Policies, and Procedures during Sanctioned CKBC Events.
The intention of the Individual Membership option is for Individuals who are not able to be part of a local club and wish to have membership to participate in sanctioned events. Individual membership directly with CKBC is not to take away from local clubs, but rather provide opportunities for those areas of the Province where a local club is not located.
2022.23 Groups/Disciplines: For further information regarding CKBC bylaws and governance, please refer to our Governance page



Surf Ski

$20/year
Liability insurance during sanctioned events
Access to coaching and specialty clinics at member rates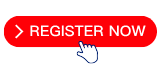 ---
Interested in finding out more about Surfski? Contact development@canoekayakbc.ca